Robb joins with two Israeli musicians and forms punk band Purple Ass Baboon performing through Israel.
Publicity stunt in Tel -Aviv.
A hairy incident in a desert night club with threats from the audience.
Robb informs the Baboon that he is leaving to join the Churchills
"Window shoppers can't be found,
Nor will the Junkie Pimp be 'round,
As one might have guessed,
The street has been cleaned up,
There have been some big arrests,
The people tread to water pipes,
And pipes of snow white glass,
And hair is never found upon,
That Baboon's Purple Ass".
Stan Solomon. 1968. Tel-Aviv Israel.
Events of the next ten days of February 1968 in Tel-Aviv Israel would change my direction, seal my fate and start to reshape my future in the music business. We were approached by Danny Ben-Av who offered us more work in Israel if we wanted to stay. He said all we had to do was get our visas extended and there would be plenty of work for us. I was pleased to hear this offer as I thought that it might keep the band together, but when Boris and Mick flatly refused to stay no matter what, I found myself, once again in that state of fear and uncertainty being unsure as to what the future held and uncertain of what road I should follow or which path I should take.
Dave and I talked about it and he thought that there was plenty of work to be had and it might be a good idea to stick around and see what was going on for a while. He was still not clear on what was happening with the "Lions" deal but suggested that we should extend our visas and check things out. At that point I decided that I would definitely stay in Israel along with Dave and Sonia. We agreed that to return to England to the George Cooper Organization to back shows or be somebody's backing group while hanging on to the name of the Tornados didn't seem that enticing. We could take it here for a while and enjoy the warm weather and try to branch out into different music and let the whole Tornados scene slip like a cloak off the shoulders of a bye gone era and be done with.
Stan was glad to hear that I had decided to stay on, still expressing his desire that we should be in a band together.
On the 5th February we went to the British Embassy and got a month's extension on our visas. The days and nights seemed to be taking on an artificial, idyllic kind of ambience.
We were not working or rehearsing of course so we all sat around and got high. Stan and I were churning out poetry and singing and playing together while Mick and Boris talked about what was the first thing they would do when they got back to England? Boris said he would head straight to see his girlfriend and I believe that was his main reason for leaving Israel. We ate down at Charlie's every day and spoke to the Paper Man. He was there most nights around seven. Stan showed up with a French girl that he had met called Danni. She was from some rich family in France and she did nothing but have a good time in Tel-Aviv while her parents paid the bill. She had a nice little flat and Stan would take me over there to visit and hang out. She didn't get high with us but Stan told me that she had a prescription for Dorsedin also known as Methaqualone and later in the USA as Quaaludes. They were intended to be prescribed as a sedative or a sleeping aid Stan said that she would be popping them all the time.
Boris started to ask around if any body wanted to buy his Marshall Bass Stack. He had no difficulty in selling it and it was snapped up by an Israeli bass player. British and American musical gear was hard to get and if available was extremely expensive, due to the high Israeli taxes. Even though Boris was delighted with the excellent price he got for it, the purchaser was also delighted because he had avoided the Israeli taxes and now had the prestige of performing with a Marshall stack. Boris also bequeathed his little record player to Stan and me which became a good companion to us through the coming months.
On February 12th 1968 we drove Mick and Boris to Haifa where they boarded the ship for their return trip to England. Boris was taking some fake speaker cabinets back with him just in case they wanted to check to see that he was leaving with what he had brought into the country. They had recorded the items in our passports. He would ditch them at their first port of call as to avoid having to drag them all across France and back to England. Strangely enough I have little or no memory of saying goodbye to them, shaking hands, or wishing them bon voyage. Come to think of it, it was just the same as when the Holder Brothers left the Tornados I really don't remember saying goodbye, they were just suddenly gone. From that day to this I have never seen Mick Strachan again although I do know that he still lives in Cheltenham somewhere. As far as Boris goes I did get to see him once more in December of 1969 when my then future Israeli wife and I went to Gloucester to get married. He had seen an article in the Gloucester Citizen along with a photo of my wife and I reporting that Robb Huxley, previously of Robb Gayle and the Whirlwinds and The Tornados was now living in Israel but had come to spend a month in Gloucester where he would marry his Israeli girlfriend Efrat Vahab. One night he took us over to a friend of his who lived in this creepy house somewhere in the countryside outside of Cheltenham. It certainly was a weird place. Our host treated us to some good hash and after partaking of some the house seemed to get creepier and we were quite relieved when we finally got out of there. We did notice that Boris was very paranoid that we might be followed by the police. Boris later married his girlfriend and I believe that they had a son together.
Chris "Boris" Lethbridge died of an aneurism in 19??- (date to be confirmed when verified). I have nothing but very pleasant and fond memories of Chris Lethbridge during those few short months that we played together. He was a good musician and a fine bloke with a kind heart and a great sense of humour.
Stan Solomon summed up Mick and Boris' departure with the following words.
Goodbye Mick and Boris. 
Mick and Boris now are gone,
They are back in Britain,
Their scene back home is not like ours,
But some days it seems fitting.
They took my comb, shampoo and tonic,
But later these were found,
Flip a cartridge in the Panasonic,
And then they will be 'round.
I bet you thought it ended here,
But I'll just blow your mind,
That big, bad, hairy Boris cat
Was really very kind.
With arrows flying through the air
At supersonic speed,
Old Boris and the quiet one,
We miss you both indeed.
Stan Solomon. Tel-Aviv Israel. 1968.
Dave said that Haim Saban (The Lions manager) wanted to talk to us and we met him down at café Noga which was where all the managers and promoters gathered along with an array of musicians and performers. When we got into the conversation Saban revealed that he very much wanted Dave to join the Lions. He explained that Dave had told him that unless Robbie could come too, he wouldn't be interested. Saban went on to say that he had no problem with my performing abilities but in order for me to join he would have to let some body go from the group and that was not possible. However he did tell me that he did have an opportunity for me in that another person was interested in putting together a band with me and a couple of Israeli musicians. His name was Shimon Feldman known colloquially as Gingie. He was the owner of the Cocos club and I had actually seen him a few times when we had played there. Saban felt that I could get paid about the same as we were supposed to be making every week with the Tornados whether the band worked or not. It turned out to be a weekly wage of 160 Israeli Lira which was equal to 20 pounds Sterling. When I asked about the musicians, Saban said that they were from a band called the Monsters and that they had played with us in Nazareth and that their guitarist and singer had quit the band. I then remembered the kids and how I felt that they were somehow a little different, but at the same time I had serious reservations of playing with a couple of sixteen year old kids who were not that great as musicians but still had something about them that showed promise. It looked like Dave was going to join the Lions anyway, so I began to realize that I didn't have much of a choice. I told Saban that I would think about it although I knew inside that I was most likely going to go along with it.
When I told Stan the news about my offer and deal he was ecstatic. "Now" he said "you can stay in Israel and make enough money to live on and as soon as Selwyn and Churchill get called up for their service in the army I'll get you into the Churchills". A few days later I met Gingie along with Yaki and Moti from the Monsters. He outlined the deal and it was just like Saban said it was. Gingie said that we would be working in his club the Cocos, the Cheetah and various other venues around the country. He also mentioned that my two future band mates would not be getting paid. They were both living with their parents at home and didn't have to support themselves. I didn't think too much about that at the time but they had to have been paid something as I don't remember them having day jobs. In his heavy Israeli accent Gingie said that I must show Yaki the "accords" and to meet them the following day at his club to rehearse at a "corner to three".
Yaki and Moti showed up in a cab at the flat on King David Street the next day where we put my Marshall and Gibson in the trunk and drove over to the Cocos club. Gingie had given a key to Yaki so we let ourselves in and set up the gear. Yaki did not have a proper bass amp but was using one of Wally Garrett's guitar amps instead. Later we decided that it would be better for him to use my Marshall 50 watt half stack for his bass as he claimed that Wally Garrett could modify the amp to be more suited to bass playing and I would play through the Garrett amp. We sat and talked to discuss the music that we would play. They were in agreement with me that they did not want to play all the same pop songs as all of the other Israeli groups and the choice of material was basically left up to me. I decided to choose whatever songs I thought would be appropriate from the Tornados repertoire and then include whatever other material I wanted to play. I was very quick to come up with some Hendrix and Dylan songs such as "Red House", "May this be Love", "Just like Tom Thumbs Blues" and "Outlaw Blues". I showed Yaki the chords and bass lines and gave Moti the records to take home so he could perfect the drum parts. We ended up with a repertoire that would surely infuriate the audiences that we would be playing to.
We met again the next day to rehearse the few numbers that we had started with and Moti had all the drum parts down well. Yaki although not that good a bass player made up for it with his stage act. He always wore these tiny oblong sun glasses just like in the photo which is arguably the only photo of Purple Ass Baboon in existence. After a few days we started to get along well with the repertoire and we had a few songs down. Yaki said at one point that he thought that we should at least include a few songs that the audience knew. When I refused and talked about how we should just play our own music and be ourselves, he agreed but said we just had to have a few known songs as you never knew when they might come in useful. I figured that Gingie was probably behind that but anyway I agreed to include a few of those songs agreeing only to play them when absolutely necessary. It was fortunate that I made that choice as one of those songs did prove very useful in the coming months. On the back cover of my old note book I found some of the songs that we were working on.
"MAY THIS BE LOVE"…Jimi Hendrix.
This was one of the first numbers that we worked on. I was in love with this song and just loved to have the freedom to be able to play it. It used to freak people out when I played the opening part with the bottle neck. In later years I found out that some of the Israeli bands would stand out side of the club and listen to the sounds that I was getting out of the guitar especially the feedback. They would not come into the club as they did not want to show their interest and curiosity in the sounds that I was making. This was all new to me too as I had never had the opportunity to play this kind of music with the Tornados. This was just something that I had been listening to for the past few months, which had blown me away. I just wanted to play that way too so I was totally driven by that. The only thing that I was missing was the Tremolo Arm as it does not come on a Gibson 335. I began to wish that I could get my Fender Strat back that I had traded in when they had become unfashionable with the advent of the Beatles.
"RED HOUSE"……Jimi Hendrix.
A twelve bar blues which I also loved and still do today.
"ALL YOUR LOVE"…John Mayall's Bluesbreakers with Eric Clapton.
We had been playing that number for the past few months in the Tornados and that lead to my transition from rhythm player to lead player. I hated the regimen of having to play the same way all the time and loved the freedom of expression that I was able to achieve from jamming.
"L. S. D"…
This was one of the numbers that I agreed to keep in for the crowd. I have no idea who recorded it or where it came from.
"THE OTHER SIDE OF THE RAINBOW"………Robb Huxley.
This was one of my songs that I had written in 1967 when down at my folks' home in Gloucester of all places. It was an imaginary acid trip full of colors and was something of which I had absolutely no experience. It just seemed that it was the thing to write about and that it would portray the illusion that I was taking LSD trips which of course I was not. Today I would call it Acid Pop.
"HERE WE GO LOOP DE LOOP"………..
No comment, it speaks for itself.
Other songs on the list were "On Broadway", "Most Likely You'll Go Your Way and I'll Go Mine" (Bob Dylan) "Isn't Life a Drag Sometimes" which was the first song that Stan Solomon and I wrote together one afternoon in the big empty room at the flat on King David Street.
Sitting on his bed,
Coat around his head,
He's got it made,
He's in the shade,
He's made the grade,
But nobody will listen,
Something's missing,
Isn't life a drag sometimes?
We also played "No More You and Me" which was what we had hoped would have been our first vocal A side in the Tornados. I enjoyed playing this one on stage. We had never previously played it as the Tornados so I was giving it its first airing in front of an audience. Together with a smattering of other songs which I have forgotten over the years we had a limited repertoire of songs most of which our audiences had never heard and could care less about.
With Mick and Boris now gone the flat on King David Street was now home to Dave, Sonia, Stan and I. We had no idea of how long we would be able to stay there but until we heard otherwise we figured that we would stay there till we were asked to leave. Dave was rehearsing with the Lions and Sonia was able to get a singing gig at a local nightclub. Stan and I, now living in the same room together continued to write our poetry and talk about the future band that Stan assured me we would surely have one day. We listened to a lot of music together with me talking about Hendrix and Clapton and Stan talking about Vanilla Fudge, Country Joe and the Fish, Al Kooper and Mike Bloomfield and the Paul Butterfield Blues Band all of whom I had never heard of at that point. Stan asked me how things were progressing with Purple Ass Baboon so I invited him to a practice session. The next day we hailed a cab on Ibn Gvirol Street and drove over to the Cocos Club where Moti and Yaki were waiting. Stan sat and watched while we went through the numbers that we had gotten down. When we finished up the rehearsal Stan came up to me and said "Hey man this is out of sight, this is too much I want to join the band" On the way back to the flat we continued to talk excitedly about Stan joining the Baboon but by the time we walked into the flat we both decided that it would be better to let things stay as they were. We agreed that the Churchills were much better musicians than Moti and Yaki and had a "name" in Tel-Aviv so we felt it better to wait patiently until Churchill and Selwyn were called up and at that point with me in the band Stan and I would begin to introduce the kind of music we wanted to play to the remaining members, thus changing the repertoire and set a new course of direction with the Churchills which we hoped would lead to a band that would perform their own style of music.
Stan and I began to eat breakfast regularly down at Café Noga where all the musicians hung out. We began to meet all kinds of people there, one in particular being a guy who called himself Lenny Kerner. Like Stan he was from Montreal and as the conversation went along it turned out that Stan and he knew many of the same people from Canada. Lenny was looking for a place to stay, so being the nice guys that we were Stan and I invited him to stay with us at King David Street. Kerner was about five foot ten, a bit on the skinny side with red hair and with what we later found out to be a very pushy attitude. He wore a sheepskin coat, the kind the Arabs sold in Jerusalem and carried a small suitcase. Stan seemed to think that Lenny was not exactly who he claimed to be, and with time he figured out that he was in fact a guy called Lenny Dubrovski who was the son of a notorious gangster in the Canadian Mafia.
Throughout the next few weeks it seems that we were visited by several people, mainly Canadians who somehow had found out that we were living on King David Street. Stan knew most of them from Montreal. We would all sit around at night in the room that Stan and I shared together and listened to the stories that our guests related to us about their travels mainly in the Far East and India. Lenny Dubrovski was probably responsible for bringing many of these visitors over that he had met on the streets of Tel-Aviv. He showed up with a colorful character one evening by the name of Akiva Felsenburg who was a much older guy. He was from England and had a deep gravelly voice with a dark complexion and bulging eyes. He told us stories of how he had lived with some of the famous jazz musicians in England such as drummers Phil Seamen and Ginger Baker and other jazz greats like sax player Ronnie Scott and so on. He loved to smoke his hash and would get high and stand in the middle of our room and perform Hebrew chants that he would sing with his eyes closed while swaying from side to side. He also told us that he had smoked hash while in hospital in London. He was allegedly visited by Ginger Baker who provided the smoke for him. When he lit up he said that the nurses would ask "Are you smoking those old socks again Akiva?" It's amazing that they allowed smoking in the hospitals back in those days. Stan and I thought that he was weird with Stan suspecting that Akiva was an undercover drug agent, he told Dubrovski not to bring him over again, but Akiva did continue to drop by quite regularly and nothing ever materialized to support Stan's fear of Akiva being a drug agent. It was a pretty picture to see our little bedroom full of several different people such as Akiva, Lenny Dubrovski with an Israeli chick called Dolly, a weird guy by the name of Bert, Canadian George Gati with his friend Tommy, Jack Sternthal, a friend of Stan also from Canada, Stan with his French girlfriend Danni and me sitting on the beds enveloped in clouds of smoke. From time to time Dave and Sonia would poke their heads around the bedroom door with smiles and looks of bewilderment upon their faces.
Purple Ass Baboon was making progress with its musical repertoire with regular rehearsals over at the Cocos Club. As we were getting close to being able to go out to perform we decided that after a rehearsal one afternoon we would grab a cab and take my Marshall amp over to Wally Garrett's workshop on Ha' Yarkon Street and have him enhance it to sound more like a bass amp. We also took Yaki's Garrett amp along and I asked Wally if he could do something to provide me with more sustain and feed back. Wally did a few adjustments but said we would have to leave the gear there for a day or two so he could perfect the sound I was looking for. I had brought along my Gibson and tried out a few amps there in order to show Wally what I was looking for in the way of sound. This being done Yaki, Moti and I stood outside on the street and waited to flag down a passing taxi. When we arrived back at King David Street and got out of the cab I suddenly realized that I did not have my Gibson. "Oh shit!" I complained "We must have left it over at Wally's place". We all climbed back into the cab but on arrival at Wally's we discovered that the guitar was not there. Wally said that he remembered me walking out with it. We came to the conclusion that I must have left it up against the wall on the sidewalk on the other side of the street when we were waiting for the cab. I immediately fell into a huge fit of depression realizing that my beloved Gibson 335 with that beautiful light caramel sunburst was gone and never would be seen again. I was convinced that some body had just passed along that way and had picked it up and it would be fruitless to even attempt to search for it. A few days before this while walking on the beach at Tel-Aviv I had found an unusual bone in the sand. This bone, probably from a chicken had a hole through it and taking a liking to it I had threaded a shoe lace through it and was wearing it around my neck. I assured myself that this bone had somehow brought me bad luck and in anger of losing my guitar I tore it from my neck and threw it as far as I could. I was in a state of total depression and nothing that Yaki would say could bring me out of it. He suggested that we place an ad in the newspaper offering a reward for its return and also have it announced on the local radio stations. None of this could help to make me feel any better about the great loss that I was suffering. I just wanted to kick myself for my stupidity in leaving the thing I loved the most on the streets of Tel-Aviv.
Yaki suggested that we all go to watch a movie to take my mind off what had happened. The last thing I wanted to do was to go and sit in a movie house but after repeated requests from Yaki and Moti I reluctantly agreed to go. The movie was a Vincent Price horror film which I realized I had seen before in happier days when the Tornados had worked the summer season in Great Yarmouth. I sat through it in the deepest sadness with thoughts of my lost Gibson just burning holes in my brain. It was awful to say the least and I was glad when the movie was over so that I could return to the flat and pour out my sorrows to Stan, Dave and Sonia. It was just beginning to rain as I got out of the cab in the early evening on King David and sauntered up the stairs dragging my feet with my chin on my chest until I reached the apartment door. I put the key in the lock, turned it and opened the door. There, standing right in front of me, propped up against the wall was my Gibson in its case. I blinked and looked again and could not believe my eyes until I walked up to it, touched it and saw the little piece of note paper attached to it. "Halleluiah" the guitar that was lost was now found. Oh what a glorious evening it had turned out to be. On the piece of note paper was written "You're a very lucky boy Robbie"
Just then the bedroom door opened and out walked Stan with a grin on his face. "I bet you're happy" he laughed and went on to explain how Dave had come home with the guitar. Apparently Dave had gone down to Wally Garrett's place with the Lions to pick up some of their gear in his van. Upon hearing the story from Wally of how I had lost my guitar and how distraught I was, Dave immediately walked out across the street and knocked on every door inquiring about my lost guitar. His efforts were rewarded when a door was opened by a young Israeli boy who promptly produced the lost guitar when Dave questioned him about it. Later that night when Dave returned home I thanked him profusely, and to this day I'm still grateful to Dave who showed what a true and good friend he was by taking the time and effort to change my day in which I had sunk to the deepest depths of sadness and depression and then by Dave's good deeds I was suddenly catapulted to the soaring heights of ecstasy.
Yaki and Moti who were sitting at a table outside of Café Noga with Gingie the following day looked up in surprise as I walked towards them with happiness written all across my face. I was there to meet them and to collect my pay from Gingie although we had not played a gig yet. That was the deal I would get paid whether we worked or not. As I told them the story of how Dave had come up with my guitar they all breathed a sigh of relief and joined me in my celebration of happiness.
Gingie asked us if the band was ready to go out to play gigs. I told him that with a few more rehearsals in about a week we would have enough material down to play a 45 minute set. That was just as well as Gingie told us that he had already booked us to play a set at the Cheetah for the following Saturday night. We decided to go to Wally Garrett and pick up the amps if they were ready. Just as we were standing up to leave, a girl I had not seen before walked up to our table. Yaki introduced her as Iris, a friend of his. She was American and was living in Tel-Aviv. I estimated her age to be about eighteen. She said that she did avant-garde style of dancing. "I'm not a Go- Go dancer; I just dance to how I feel the music". Yaki suggested that maybe as an embellishment to the "Baboon" she could dance a few numbers with us at the gigs. I said that it was a possibility but suggested that she should come to a rehearsal so that we could see if in fact she would add to the bands charisma. So with Iris in tow we hailed a cab and left for Wally's place.
Wally said that he had been able to modify our amps as we had asked him and he also told us how pleased he was that I had got my Gibson back. Over at the Cocos Club we rehearsed the program of songs that we would be playing at the Cheetah Club. Iris sat and watched us patiently as we ran through the songs. Yaki invited Iris to get up and dance along with a couple of numbers with us, which she did. Well she was no Stacia of Hawkwind, but I guess that her dancing did add some kind of artistic quality to our music.
The end of the week rolled around and we showed up to play at the Cheetah club. I told Yaki and Moti that we should conduct ourselves in an aloof manner. I have never been the kind of person to act "Big Time" but I thought that on this occasion it might add an air of mystery to our appearance. We were to open up for an Israeli band, the name of which I have forgotten over the years. I instructed the guys that we should walk into the club, get up on stage, play our set, say nothing to no one, including members of the audience, get the set played and then leave immediately. This we did. I did not announce any songs to the audience and made sure that there were no gaps between the songs. This took away from the audience the opportunity to approach us and hassle us with requests for all the pop songs and bubble gum music they would have wished us to play. We also made a point to stand back from the front of the stage to prevent any trouser pulling by the young Moroccan kids who made it a point to bother the group all night long. We portrayed a rather angry, pissed off, appearance on stage. I teased up my hair like Hendrix and wore my bright paisley psychedelic jacket hoping that in some way we might resemble the Jimi Hendrix Experience. Iris danced two numbers with us. I lent her my black bell bottom pants and my long black draped coat. She gyrated around in front of us on the stage, shaking her head and tossing her long hair about. This caused a rush to the front of the stage by the young guys who all gathered there shouting comments and requests in Hebrew. It looked as if they were expecting Iris to get into some kind of striptease routine. Well they were out of luck.
Yaki and I kept up a stage presence which involved jumping around the stage and scowling at the audience. When we played "No More You and Me" live for the first time I gave it everything that I could, screaming and jerking my body in time to the music. I do believe that the Israeli audience had never seen anything like this before. None of the Israeli groups had the nerve to do anything like this. All they did was stand on stage in one place and plow through their numbers playing all the songs that their audience wanted to hear. There was no opportunity for them to really put on any kind of entertaining show due to the type of music that they played. Here we were in the Baboon playing avant guard, jamming, bluesy rock which basically gave us a free hand to do whatever we wanted on stage. With the set coming to an end we put our guitars away and walked out of the club and completely ignored all the kids that surrounded us as we made our way out. I paid no attention to the "Hey Johnny, you looking on Liberfool" and the continual stream of Hebrew words coming out of their mouths, occasionally sprinkled with the English titles of pop hits that no doubt they were insisting that we should have played. My skin tingled from the adrenalin that was rushing through my veins as we pushed our way through the crowd and made it outside to the comparative quiet and coolness of the night. Iris invited us over to her flat to relax after our first gig as Purple Ass Baboon, where we rolled up a joint and talked about the events of the evening in the Cheetah Club. As I had suspected Yaki told me that most of the comments being made by the audience as we left the club were basically suggestions on the repertoire that they thought we should play and that they thought that we were not playing music, we were just making a lot of noise. My reply to Yaki was "Well fuck them". We all sat and talked till about 3 am. I noticed that Iris had a pile of albums which I flipped through and noticed that they were made up of American Bands. I particularly paid attention to two albums that she had by a band called the Doors. I had no idea what kind of music they played but I did feel an air of mystery and darkness as I read the titles of the songs and the names of the musicians. I also noticed Country Joe and the Fish and the Jefferson Airplane. I would get to listen to all of these albums in the coming weeks and would be greatly influenced and affected by them. Although I had heard Hendrix, for the most part, at that time he was unheard of in the States and the rest of the world.
At Café Noga the following lunchtime the Baboon met up with Gingie. He was all smiles as he handed me my 160 Israeli Liras. The report was that the general opinion from people in the business was that the Princes of Israel, an Israeli band that was at that time out of the country playing in Europe, had the best lead guitarist anywhere around. Now that I had appeared on the scene, he, as they put it could clean my shoes! I smiled when I heard this news from Gingie, and Yaki and Moti smiled too. They must have felt that at last they were getting somewhere with this new "hot" guitarist and singer that they were now performing with. I for my part had a different opinion which I kept to myself. Was I a better guitarist than this guy from the Princes? Although I had no idea who he was and had never met him or seen him play, I thought, probably not. I had no misgivings as to my capabilities as a lead guitarist. After all I had been a rhythm guitar player and lead singer up until that point and it was only now with the sequence of events that had taken place over the past 6 months that I was able to break away from all of that. I put it down to the fact that the reason I was now acclaimed to be this great guitar God was due to the 80% bullshit that I had put into my stage act. By adopting this angry, I don't give a fuck for anybody attitude on stage and squirming, screaming and gyrating while producing all those feed back sounds which nobody in Israel had heard before, I had created an illusion that I was some kind of great guitar hero, which I really was not. If they all believed that I was, well I was not going to spoil their day by disclaiming it. I just quietly went along with it. Anyway Gingie was very happy and enthusiastic; he was the one who paid me so I just kept my mouth shut.
As I ate my fried eggs, toast and jam, Gingie outlined a plan that he had to promote and advertise the band. In a couple of weeks he was to feature us at his club, the Cocos, and in order to advertise that he was getting flyers and posters made up. He would also rent a big American convertible automobile in which the band would ride up and down Dizengoff Street. This intended publicity stunt reminded me of the days back in the Saxons with our Saxon outfits and horse and chariot, along with Joe Meek's blatant stunts with Screaming Lord Sutch and the Savages and the Outlaws driving a stagecoach up and down Bond Street in London. This was all rather passé to me but there again they had probably not seen this kind of thing in Israel and knowing the highly inquisitive nature of the Israelis I thought that it would probably cause a stir. Had this been in England I would have shied away from it knowing that it would have received little or no attention from the public there who had seen it all before.
Back at the flat Dave and Sonia and Stan too were pleased to hear the report that I had given them about the Baboon's first gig. "See Robbie" Dave said with a big smile, "It wasn't as bad as you thought; you're still alive, playing music and making some money"
Yes I guess he was right. I had been through a bit of a hard time up until then, not knowing exactly where I stood or where I was heading. It had been reflected in the words that I had written on some of those quiet evenings at the King David flat.
Problems. 
I thought I had problems as a child
But they were nothing
Compared to the problems
That I have now.
………… February 1968. Tel-Aviv, Israel.
Somewhere or Nowhere?
 It is so hard to think
With a numbed, paralyzed brain,
What to do? Where to go?
What to say? What not to say?
What to hope for? What not to hope for?
Everything is lost and empty,
So many different alleyways to explore,
The chance is they will lead to
Somewhere or Nowhere.
………….February 1968. Tel-Aviv, Israel.
 Good Times, Bad Times.
Time was, when the good times were really good,
And the bad times were bad.
Now the good times are but distant memories,
And the bad times are really bad.
………………February 1968. Tel-Aviv, Israel.
It did seem that Dave was right and all those negative thoughts and worries had slipped away at least for the moment, but I knew that this was not the final answer and it was not over yet. Purple Ass Baboon was just a temporary situation which I hoped would be a stepping stone to bigger things. To play and write together with Stan Solomon in the Churchills was what I really wanted to achieve.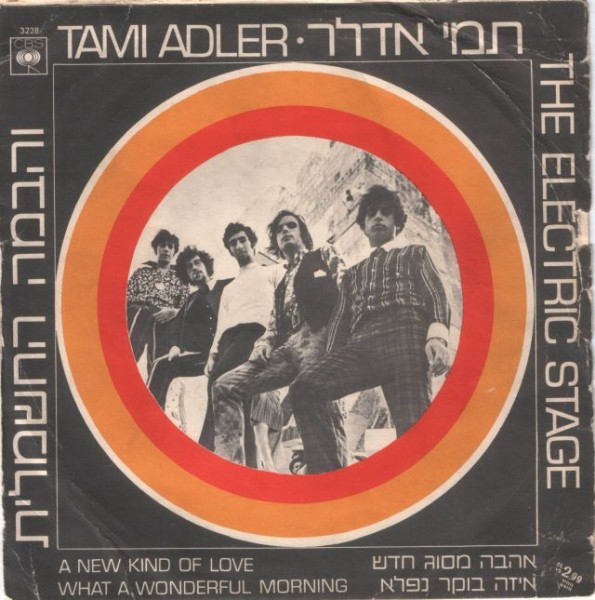 A day or so later when Stan and I were working on a new song, we were sitting in the big echoic room when Dave and Sonia came in. Dave had been rehearsing with the Lions. He walked towards us with his music briefcase under his arm and said "We're fucked now Robbie, Danny Ben-Av came to the see the Lions and told me that we have to leave the flat by the end of the month. Sonia's flying back to England for a couple of weeks so I'll have to look for a place before she gets back". Stan and I looked at each other and realized that we would have to get a place to stay. Later that evening Iris and Yaki came over to hang out with us and Iris told us that Stan and I could stay at her place, for a while at least until we found a place. Dave also got a flat through one of the guys in his band so our residential situations were solved pretty quickly. At the end of the month I packed up my old, green, battered suitcase, and with my LP's, my guitar and Boris' record player, Stan and I grabbed a cab and moved over to Iris' place. There was a sofa and a spare bed in the living room so it was reasonably comfortable. Stan said that he might also be staying over at Danni's place from time to time.
At one of our rehearsals at the Cocos Club Gingie walked in and told us to meet him the following day at Café Noga as we were going to do the publicity stunt that he had told us about. We were told to wear any bright clothes that we had and to bring our guitars along with us and Moti was asked to bring his drum sticks. Just before noon as we sat outside the café Gingie pulled up in a big, old white American convertible Cadillac with red leather seats. He was sitting in the passenger seat with the car owner beside him as chauffeur. We stashed our guitars in the trunk and drove off down Ben Yehuda Street ending up at the north end of Dizengoff Street where we were to start our advertising drive. In the back of the convertible were a couple of wads of fliers tied together with string which we were told to start throwing into the street as we neared Dizengoff Circle. Gingie was definitely very excited and barked instructions to the driver as we took out our guitars from the trunk and climbed back into the convertible. We took off at a moderate speed along Dizengoff. Yaki and I held our guitars up in the air and waved them furiously at passers bye, shouting out "Purple Ass Baboon coming to the Cocos Club" Moti untied the wads of fliers and began releasing them into the air and we watched them as they flew up and away and fluttered down and then were blown around on the sidewalk. The Israelis true to form, stood and stared and bent down to pick up the fliers to see the picture of the three young musicians. Motorists honked their horns and shouted from their cars words that I had no understanding of. One driver who was so caught up in staring at us as we drove along smashed into a parked car which only created more excitement among the pedestrians. When we reached Dizengoff Circle we drove round and around several times releasing the fliers many of which ended up in the fountain which was merrily spouting spurts of water up into the humid air of central Tel-Aviv. Somewhere in the distance we could here the wail of a siren which was getting closer and louder and before very long we were approached by a police jeep which pulled up along side of us. The officers motioned to us to pull over. My first thought was that it may have had something to do with the accident that had happened on Dizengoff and that we were getting blamed for it as we had caused a distraction. As the police conversed with the driver and Gingie Yaki translated the conversation so that I could understand what was going on. The officer soon produced his note pad and began to write out a citation. Yaki explained to me that he was writing up a fine for littering and was ordering us to discontinue our advertising campaign forbidding us to stand up in the back of the convertible. If we persisted he said that we would all be arrested. A crowd had gathered around us and they all stood silently watching and listening to the conversation. Gingie was beaming and very pleased. He said that it had been worth it to pay the littering fine as we had been stopped right in the busiest part of Tel-Aviv by the Police which had produced a large group of onlookers. When the Police left we hurriedly handed out fliers and then made a hasty retreat back to Café Noga. As we pulled up at the cafe I could see Stan sitting outside at a table. He was accompanied by a guy who Stan introduced as Yehuda Talit the manager of the Churchills. As we sat and talked I related the story of what had happened earlier at Dizengoff Circle. Stan and Yehuda listened intently and Yehuda showed particular interest in the details with the conversation leading to Yehuda asking me how much Gingie was paying me and where and how often was I playing? At one point Stan told Yehuda that he wanted me to join the Churchills. Yehuda looked puzzled and told Stan that there was no place for another member in the band. Stan followed with "Well I might just quit the Churchills and make a new band with Robbie". Yehuda looking disinterested came back with "Well Stan you can do whatever you please. The Churchills were here before you came and they'll still be here when you're gone". "Well what's gonna happen when Churchill and Selwyn get called up for the army" Stan asked. Yehuda replied "I'm not worried about that right now and anyway I think they will still be able to play in the band" I felt that old familiar twinge in the pit of my stomach and I found myself once more in that state of uncertainty, not knowing what the future was holding for me. In the cab on the way back to Iris' flat Stan could see the disappointed look upon my face and said "Yehuda's being a prick about this, I'll get you into that band sooner or later or we'll make our own band".
It was during our short stay at Iris' flat that I became intensely aware of and was completely enraptured by the Doors. For the most part the Baboon was playing once a week and sometimes not at all, so all my evenings were free and were taken up by hanging out with Iris, Yaki and Stan, and whoever else would show up.. We would pass a joint around and listen to the Doors "Strange Days" album over and over. I was totally turned on by their unique style of music, the like of which I had never heard before. One night as we were all sitting around listening to the Doors a huge thunder storm erupted. We turned off all the lights and sat in the dark while the Doors music was accentuated at intervals with flashing bolts of lightening followed by huge thunder claps. There was electricity in the air and Jim Morrison's poetic monologue was embellished perfectly by the storm outside. A few days later in remembrance of that night I wrote "Song to Iris"
SONG TO IRIS. 
We sat there in the night in its protection,
We wandered through our minds without direction,
Blinded by the light, we turned it of in spite,
And listened to the songs of her collection. 
The ragged sky was torn apart by thunder,
The lightening flashed and filled our eyes with wonder,
We passed around the tea and when it came to me,
I took a pull and waited to go under.
We couldn't speak our lips must have been frozen,
We listened more to songs that she had chosen,
I knew I had to stay I couldn't go away,
I couldn't leave because my eyes were closing.
People began to show up again like it was at the King David flat. Akiva would drop by and listen to the Doors with us and one night when Stan was staying over at Danni's place Lenny Dubrovski showed up with a couple of shady looking Israeli's and proceeded to play a poker game in the kitchen. We were not too happy about that as Iris was already beginning to get complaints from the neighbors in the building as we often stayed up all night listening to music. Around midnight we said we were going to bed, hoping that Dubrovski and his gambling buddies would take the hint and leave. Iris left to her room and I bedded down in my usual place on the sofa in the living room. I could still hear the gambling activities going on in the kitchen as I drifted off to sleep. Some time later I remember being woken up by the sound of voices. They were arguing in the kitchen and I heard Dubrovski complaining about something. It soon died down and I drifted back to sleep. I stirred again sometime later when I heard the front door close and as the kitchen light was off I knew that they had left so with a sense of relief I went back to sleep. Stan showed up the next morning suggesting that we grab a cab and go over to Café Noga for breakfast. I put on my jacket and picking up my wallet to stuff in my back pocket I felt a difference. Something told me to look inside, where I found that all my money was gone. I told Stan about Dubrovski and the card game and Stan said "That mother fucker Dubrovski robbed you when you were sleeping". Stan and Iris helped me with a few Liras here and there until I got paid from Gingie again.
Stan stayed over with us at Iris' place quite regularly but we both felt that we should really start to look for our own flat. The neighbors were complaining and as the flat was owned by a friend of Iris' family she didn't want it to get back to her folks that she was living with a couple of long haired hippie musicians who stayed up all night smoking hash and listening to music. One morning around 7 am some one was knocking at the front door. Stan and I wondered who the hell it could be at that time. Iris crept into the living room and whispered "It's the cleaning lady, I forgot that she comes once a month on Tuesday, you got to get out of here or I'm really gonna get in the shit for this" Stan and I threw on our clothes and with Iris hiding our suitcases we realized that there was no way out except to jump off the first floor balcony. It was about 8 to 10 feet above the ground and Stan said "Fuck this boy, I'm not jumping". I said that we owed it to Iris and didn't want to get her in trouble and where else could we stay if we got caught? So we jumped.
It wasn't that bad when we hit the ground. The grass was thick and we stood up, brushed ourselves off and crept around to the entrance of the apartment building. Still hearing the maid knocking at the door Stan and I decided to show up just like we were visitors so that Iris would open the door. Stan knew a bit of Hebrew and made some contact with the cleaning lady and knocked. "Hey Iris! It's Stan and Robbie" but she didn't answer. We were able to convince the cleaner that Iris was not at home and probably had some early morning appointment. We all walked out and made our way to the end of the street where we parted company with the cleaning lady and quickly returned to the flat. Only when we called Iris from the outside did she come out on to the balcony where we told her that the coast was clear.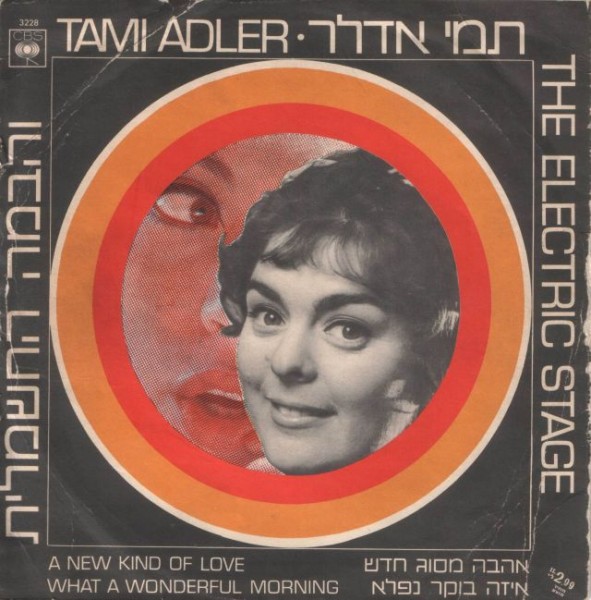 Soon after that Stan and I took a walk down Ben Yehuda Street and came upon a small real estate agents office. It was a decrepit little hovel and Smilovitch, the proprietor sat behind his desk like a fat sloth. It seemed that his whole body almost filled that little box of an office. He spoke English in a way that you might think that he was half asleep but he obviously understood what we were looking for and came up with two addresses. The first place was really nice; in fact too nice. The owner was there and looked like an educated gentleman. He had a wall of books and the furniture was tastefully artistic. Stan and I agreed that although we loved the place we would be scared to touch anything or do anything in that flat for fear of breaking something.
The second place how ever was more suited to us. It was a short block north of Nordau Boulevard on Sokolov Street in north Tel-Aviv. It was on the third floor, unadorned just two rooms and a kitchen and bathroom. The furniture was plain and a little tattered. The owners, a husband and wife who lived across the road were pleasant but I could see looks of concern on their faces. Hoping to put their minds at rest Stan and I poured out all the charm we could muster with Stan throwing in the odd word of Hebrew here and there until at last they agreed to rent the flat to us. As we shook hands to consummate the deal I noticed that the man had a number tattooed on his wrist. He obviously had survived the Holocaust. We had to pay the rent money to Smilovitch and moved in after a couple of days. We said thank you to Iris, who was probably relieved to see us move out and loaded our two suitcases, my guitar, Boris' record player, and my box of LP's into a cab and drove off to Sokolov Street.
We had shared a bedroom together at the King David flat and did the same at Sokolov. There were two single beds in the bedroom and a wall unit that also acted as a wardrobe for our clothes. Stan was very specific in clarifying that his side was to the right and mine was to the left. Stan was always meticulous in how he hung his clothes and where he put his personal things. They were always to be found in the exact same places. He also hated to see clothes thrown around the room or on the beds. This was uncharacteristic for a rock singer! He would often tell me to pick up my stuff and called me a slob. The first thing we did to brighten up the place was to take all of our LPs out of their sleeves and we stuck the covers on the wall behind our beds with scotch tape. We were pleased with the end result as the bedroom at least now had a little character to it. We spent all of our time there in the bedroom and rarely used the other room except to gain access to the balcony where we would often stand and look out for any pretty girls that might pass by. It had a sleeper sofa and a table with four chairs and that was it. We preferred the seclusion of the bedroom where we could sit on our beds, listen to records and create collages and draw psychedelic designs with magic markers.
Purple Ass Baboon continued to play a few gigs here and there, sometimes once or twice a week and sometimes not at all. We usually played in these out of the way places somewhere in the desert areas in dusty make shift night clubs. We had a driver and a roadie who would pick us up in a transit van and drive us to the venue. Some of these gigs were in real rough places. One night in a place near Beer Sheba we were constantly badgered by a group of young punks persistently asking for us to play "The Letter" by the Box Tops. I of course kept refusing their requests as every band in Israel was playing that song and although it was not a bad number I loathed it and would not play it. When the hecklers became more and more persistent our roadie set up two rows of chairs in front of the stage in order to keep them at bay and away from the stage. This pissed them off even more and they looked like they were beginning to threaten our roadie. We had just finished playing "Outlaw Blues" by Bob Dylan when Yaki looked at me across the stage and said "They're still asking for The Letter"
"Oh tell them to get fucked" I answered. Yaki came back with "You don't understand what they are saying" I said that I didn't give a fuck what they were saying" "Well" replied Yaki with a worried look "They're saying that if we don't play it they're going to throw all the chairs at us, beat the shit out of us and smash up all of our instruments"
I turned around to Moti who was sitting behind his drum kit and looking scared to death and I said "Ok, the Letter, one, two, three, four………."Gimme a ticket for an aero plane"…… That song saved our lives that night and we played it several times until the welcomed end of the evening. One good thing was that the Israeli punks at the front of the stage did warm up to us a bit more just as long as every third or fourth number was The Letter. I might add that we were also obliged to play "Here we go Loop-de-Loop".
Another memorable gig was at Kolnoah Haen (Cinema Haen) which used to be on Dizengoff Circle. We were just one of several bands on the bill that night and were playing a short spot of maybe four songs. I stood in the wings and hung about the stage listening to and watching the other bands as we waited to do our spot. It was a series of Israeli bands that were all basically playing the same songs, with a few exceptions here and there. As always these bands were competing against each other to see who played the best renditions and the audience judged them accordingly with its show of appreciation. It was almost like a talent contest. The theatre was full to capacity without a single empty seat left in the house. The theatres, movie houses, clubs and cafés were always hopping. This was early 1968 and there was no television in Israel. It was still a radio society and reminded me of the early fifties in England before TV when every one's life revolved around the radio.
When it came our turn to go on stage I knew that the audience would hate us. I refused Yaki's request that we play the Letter and here we go Loop de Loop and told him and Moti that we should try to freak out the audience by not only what we played on stage but also what we did on stage. By our second number the audience was already very restless, talking amongst themselves and waving their hands in the air as if to ask "What is all this? They had been subjected to John Mayall and Jimi Hendrix and all kinds of screaming feed back from the guitar which was featured in the songs that they had never heard before. They had been totally thrown off balance. I chose the song that Stan and I had written together "(Isn't Life a Drag Sometimes)" as the third song in our set. There wasn't a snowball's chance in hell that anybody in the audience would recognize that song. It was known only by the Baboon and Stan. The audience became highly agitated about half way through the number when we got into a free jam and I stood with my back to them in front of the Marshall demonstrating the Art of Feedback.
Cutting through the noise of feedback bliss I heard Yaki's voice. As we met in center stage he shouted "Let's fake a fight". I knew what he meant and he began to push me and we locked guitars. We faked hitting each other with our guitars and began to shout "Fuck you" at each other with a background of guitar and bass feed back with Moti wiping out on the drums. The first few rows of the audience, mostly made up of young guys, were up on their feet. Fists were shaking in the air and shouts of "Kesev B' Hazarah" (give us our money back) were ringing through.
Now we turned our aggression and frustration toward the audience, and engaged in a verbal exchange with them. I was shouting "Fuck you", and they came back with "Fak yoo" As Yaki began to bang his bass guitar on the stage causing a booming feedback, Moti, who had suddenly got caught up in the excitement of the disarray, stopped playing and kicked his drum kit over the stage. The cymbals were crashing, and the tom-toms were rolling around. I stood my guitar in front of my amp and just let it scream. I caught sight of Moti's drum stool that had come to rest by the mike stand. I picked it up and shook it at the audience. The guys in the front row, now up to the front of the stage were just begging me to throw it at them and were doing all they could to entice me into doing that. As much as I really wanted to throw the stool, when I heard Yaki's voice behind me shouting "Don't do it Robbie, don't do it" I decided against it and threw it down onto the stage. Yaki and I unplugged, and as we slouched off the stage and I passed by the mike I couldn't help saying a sarcastic "Thank you" to the audience. Needless to say we didn't play a fourth number. The other groups that were still around back stage looked puzzled as they watched us put our guitars away. The bass player of one of the bands who were called the Fat and the Thin came up to me. He introduced himself as Gerard. He was a skinny Moroccan guy who looked almost oriental. I guess he was the "thin" part of the band. He said he understood the way we felt and how frustrating it was, but he said that the Israeli audiences would never accept any music that they had not heard before on the radio and that the only way to play whatever you want was to leave the country. He was right about that.
Stan and I were settling in at Sokolov and we made ourselves acquainted with the various little grocery stores, kiosks, laundries and restaurants in the area. The proprietors of these establishments looked upon us as a kind of novelty but they were polite and helpful to us. The owner of the little grocery store always asked "Bottles you have not, all-a-right" which we found highly amusing. He was referring to any refundable bottles that we may have had. Whenever the Churchills were playing and I didn't have a gig with the Baboon, which was quite often, I came along with Stan. I acted as his personal roadie and looked after his pack of Marlboro and gum when he got up to do his half hour soul music set. This also gave me a good opportunity to see and listen to the repertoire that the Churchills were playing. They would take turns in singing the songs. Selwyn would handle the songs like "Live for Today" the Grass roots and "San Francisco" Wear some flowers in your hair Scott McKenzie, while Miki would do numbers like "Sergeant Pepper", and "You don't need me" by the Foundations, a number one hit in the US in July of 1967. All in all the Churchills were a very good band and played good renditions of the top hits. There was something about them that I thought was a bit different. Although most of the stuff they played was similar to the other Israeli bands they had something that I though could be cultivated and turned into something special if they were willing to go along with it. I was thinking about how they would feel if they were exposed to the music of other bands that were not pop bands. I was not even in the Churchills but I was already planning on how we would change the music.
I was sitting at Café Noga one lunch time eating breakfast with Stan when an American guy approached our table. He introduced himself as Ronnie Wolfson and said that he was the keyboard player for a band based in Jerusalem called the Electric Stage. They were looking for a guitarist and had been told about me by some body in the business. They were trying to break through and he assured me that they didn't want to play all the pop crap like the other Israeli bands. Ronnie offered to drive me over to Jerusalem and invited me to jam out with them. I hesitated to take up his offer as the Churchills were still in my sights, but I was curious, and encouraged by Stan, I decided to check it out. I asked Stan to come along too but he reminded me that the Churchills had a gig that night in Ramla. Ronnie drove Stan and me back to Sokolov in his Triumph sports car which was unusual to see in Israel at that time. I grabbed my Gibson, threw it in the back of the Triumph and sped off with Ronnie towards Jerusalem.
All the way up that twisting, dusty road that wound its way to Jerusalem, Ronnie talked excitedly about what a great band the Electric Stage was and all they needed was a kick-ass guitarist to cap it all off. As we passed the metal hulks of military vehicles which were relics from the Six Day War and left as monuments on the side of the road, Ronnie and I talked about Al Kooper, Mike Bloomfield, the Doors and it felt good to be talking with some body who didn't want to play all the pop crap like the other bands. Ronnie said that he would take me over to meet Moshe Denburg who played guitar and sang in the band. Moshe was from Montreal Canada. My first impression of Moshe was that he had a certain Dylanesque look about him. I found out that they had a British bass player by the name of Steve Gilston and their drummer was an Israeli guy called Raffi .After we chatted for a while and I had given Moshe and Ronnie the details of what I was doing and where I was heading in music, Moshe picked up his acoustic and played a couple of his own songs. The songs were good and the way that he put them across struck me as being Dylan-like. The afternoon was coming to a close so it was at dusk when we set out for the rehearsal room.
As we drove off down the narrow streets of Jerusalem Ronnie explained that the place was a bit small but they never got hassled about the noise and that Raffi had got the place for them and it was really cool to play there. It was a small room filled with all of their musical gear. I was introduced to the rest of the band and got a "How's it going mate?" from Steve a smile from Raffi and a big joint pushed in my face. It was apparent that Moshe was the leader of the band and was the lead singer. I took out my guitar and we all began tuning up. Raffi Kanfi sat at his drum kit to warm up with the sharp snap of his snare loosening the wax in my ears. The room was filled with Hashish smoke which created a strange ambiance to the room. I have no recollection of what music we played together that night. It was a completely stoned out night of mystery punctuated with conversation between the numbers where Moshe and Ronnie disagreed and argued about musical differences that they had. It was obvious that they had differences of opinion as to the direction that the Electric Stage should take in music and the songs that they should play.
At the end of a number we suddenly heard the sound of somebody pounding on the front door. By the sound of it I thought that it must have been the Jerusalem Police force and I glanced around at the guys to see how they were reacting. They looked stoned and puzzled and Raffi got up from his drums to answer the door. I could hear them talking in Hebrew but had no idea as to the content of the conversation. Raffi came back in with two visitors in tow. They were friends who had dropped by to listen to the music. I looked at Ronnie and Moshe and said "That's a relief; I thought it was the cops". Ronnie answered saying that the cops were cool and knew that the band played there and smoked but didn't bother them. The big hash joints came out again, offered by the visitors. I noticed that Steve the bass player had not been smoking and I offered him a hit. "No thanks" he said "No I never smoke that stuff" It struck me kind of funny that he made that remark as the smoke level in that room was probably higher than the oxygen level so just by being there he had to be inhaling.
As the night wore on the music became louder, wilder and being completely caught up in the drug frenzy I freaked out on the guitar, Ronnie freaked out on the keyboards, Moshe wailed away, Steve stood stoic, and Raffi hammered the drums looking like he was lost in space!. Ronnie was ecstatic and with his mind and eyes ablaze with show biz dreams he shouted to me "Hey man that was fucking out of site, do you want to join the band?"
Moshe interjected with "Now wait a minute Ronnie we don't know what we're gonna be doing for sure yet and maybe Robb has other plans too" This confirmed my supposition that indeed Moshe and Ronnie did have differences on their out look as to the future of the Electric Stage. One of the visitors, an American, passed another joint my way and proclaimed that he had heard my guitar talk! I felt like asking him if it was talking in English or Hebrew but declined and took his comment as a compliment.
The session finally came to an end and silence fell on the rehearsal room except for the remarks of 'That was unreal, it was outa site man". On the return trip to Tel-Aviv Ronnie talked non stop of how I should join the band and how they were going to be big. I looked up to the bedroom window at Sokolov when we pulled up outside and seeing that the light was on I figured that Stan was still up and said goodnight to Ronnie. I opened up the front door, put down the Gibson and walked into the bedroom. Stan was on his bed and was in the process of finishing off a psychedelic design that he had been working on with colored markers. Looking up he said "Hey man, how'd it go? Wow! You look as white as a ghost are you ok?" Kicking off my shoes and flopping down on my bed I proceeded to tell him of what a freaked out night it had been. When he asked me if the Electric Stage was any good I answered that I was so stoned out that I couldn't really tell if they were good or not. It had been such a freaked out, smoke intensive night that I was just unable to come to a conclusive decision. When he asked me if I was going to join the band I said that it was unlikely. He offered me a hit on his joint but I refused, enough was enough and I passed out and fell into a deep sleep.
The Baboon gigs seemed to be tapering off although we did perform occasionally and as long as I got my money from Gingie I didn't really care that much. Yaki began talking about another manager that was interested in the group and was suggesting that we leave Gingie. I was not in the least interested in this, as I was quite comfortable with my situation getting regular money each week to keep me going until I could join the Churchills. To change managers at this point and need to commit myself to the Baboon was not what I wanted so I declined. Yaki said that this new manager who turned out to be Gerard the bass player from the Fat and theThin band, could send us out of the country where we could play whatever we wanted. I was still not into that and turned down Yaki's suggestion. A few days later when I was sick in bed with a real bad case of the flu Yaki showed up with Gerard. They sat on my bed and began to try to influence me into leaving Gingie. Gerard said that the Baboon would never get anywhere in Israel and sooner or later the gigs would dry up as nobody would want to hire this crazy group that played music that nobody liked or had ever heard before. Israel was a tiny country and word spread fast. We already were getting a reputation as being a bunch of lunatics. What Gerard had said was right but that didn't mean much to me and as I was sick and feeling like shit I didn't really want to talk about it. Gerard pulled out a pack of cough sweets which he handed me hoping that the lozenges would help ease my symptoms, and went on to tell me with a sardonic grin on his face that he could send us to play in Japan. In the sick state that I was in, Japan was the last place that I wanted to go to so in order to get rid of them I finally said that I would think about it. Stan's thoughts on the situation were that I would be better off staying with Gingie and although Gerard had offered to pay me the same as Gingie, who wanted to play in Japan? It would probably be the same as in Israel and they would want to hear pop songs. He was sure that they wouldn't like to see a punk band playing unknown music that kicked their equipment all over the stage.
By the first two weeks of April 1968 the Baboon gigs had almost come to a stand still and I was beginning to worry about how long Gingie would be able to pay me. On the eve of Passover some of the Churchills came over to our flat with their girlfriends and made some food for the Passover dinner. I sat and talked to Miki Gavrielov and Haim Romano as their girls prepared the food and expressed my desire to get into their band. They said that they were sure that by the end of the month that Selwyn and Churchill would be called up for their national service and that they might still be able to play in the band but that was highly unlikely. They had no objection to my joining and said that they would speak to Yehuda, their manager about it. Stan was full of enthusiasm and encouraged them to do so.
By the end of April gigs had really tapered off badly with Purple Ass Baboon and most of my time was spent hanging out with Stan, and I went to all the Churchill's gigs with him. Yaki was still trying to persuade me to leave Gingie and place the group in the hands of Gerard but I was still remaining silent on the issue. One night at the Mask Club that was located on Rehov Ha' Masger the Churchills were talking excitedly together and when Stan left their huddle and came over to me he told me that Selwyn and Churchill had reported that they had both been instructed to report for their service in the Israeli army in the second week of May.
The discussion that the band had been having regarded Selwyn and Churchill's future positions in the Churchills. They both had assumed that they would still be playing in the band even though they would be in the army. When they found out from the others in the band that this was not to be Churchill took it well while Selwyn looked visibly upset and shaken. He was pretty much the lead singer in the band and did good renditions of hits like San Francisco (Wear some flowers in your hair) and Live for Today. Miki also took lead vocals on the more rock type numbers like "Sergeant Pepper" and "You don't need Me".
Stan smiled and said "I told you Robbie, you're gonna be in the Churchills man!"
He continued to tell me that they had told Selwyn and Churchill that the band was going to change the style of music that they played and that I was to join the band, and Stan chimed in to say that the band also intended to leave Israel to play in Europe. Selwyn and Churchill could not be a party to that if they were in the Army.
The following day was pay day for me so Yaki, Moti and I met Gingie down at Café Noga and over coffee Gingie handed me my pay and discussion began between the three of them which became increasingly heated as it progressed. My suspicions were correct as when the conversation came round to English I heard from Gingie that the band was intending to leave him for a different manager. My reply was that I had to tell all of them that I was indeed leaving the group as I was going to join the Churchills. I guess that it was no real big surprise for them as they had all known from the beginning the possibility that this might happen. At that point Gingie suddenly became businesslike and sternly said "If Yehuda Talit wants you he will have to come to see me first" I took that lightly as I had never signed any contract with Gingie but there may have been an unwritten law between managers in Israel that I was not aware of.. We all shook hands and I walked off tapping the wallet in my back pocket happy in the assurance that I had my week's pay and was lucky to get it. I flagged down a cab and rode back to Sokolov.