Site updated Feb 2019 – Robb's second book published – click here for full details 
The full detailed autobiography of Robb Huxley.
Joe Meek Recording Artist: Robb Gayle & The Whirlwinds / The Saxons / The Tornados
Pioneer of Israeli music scene: Purple Ass Baboon / The Churchills / Jericho Jones / Jericho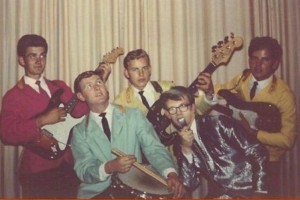 Robb remembers the way it was….
Robb wishes to thank:
Pete Holder, Dave Watts, John Davies, Roger Holder, Mick Holder,
Sonia Watts and Sandra Holder ( Diamond Twins),
Rob Humphreys, Mandy Rogers, Stan Solomon, Moshe Denburg, Ronnie Wolfson, Bill Gozansky, Richard Wasley, Matt Gee, Haim Romano, Miki Gavrielov, Ami Trebich R.I.P Ave Orchover, Alan Stockman and Efrat Vahab Huxley for their assistance in helping to remember the way it was……..
also David Peters for his unique colour photos of Joe Meek in 1966.
Robb also acknowledges the help and encouragement of his late sister Georgina Huxley Taylor-Spicer.
Robb's second book in planned triology is now available in paperback and ebook formats.

Available Amazon worldwide plus other outlets for the ebook like Barnes & Noble, Apple, Kobo etc.


Robb's first book
DO YOU COME HERE OFTEN? THE MEEKSVILLE CONNECTION
NOW AVAILABLE IN BOTH E-BOOK AND PAPERBACK – CLICK HERE FOR MORE INFO