2019
The Triumphs performed at the Joe Meek Society AGM in April at George Hotel in Newent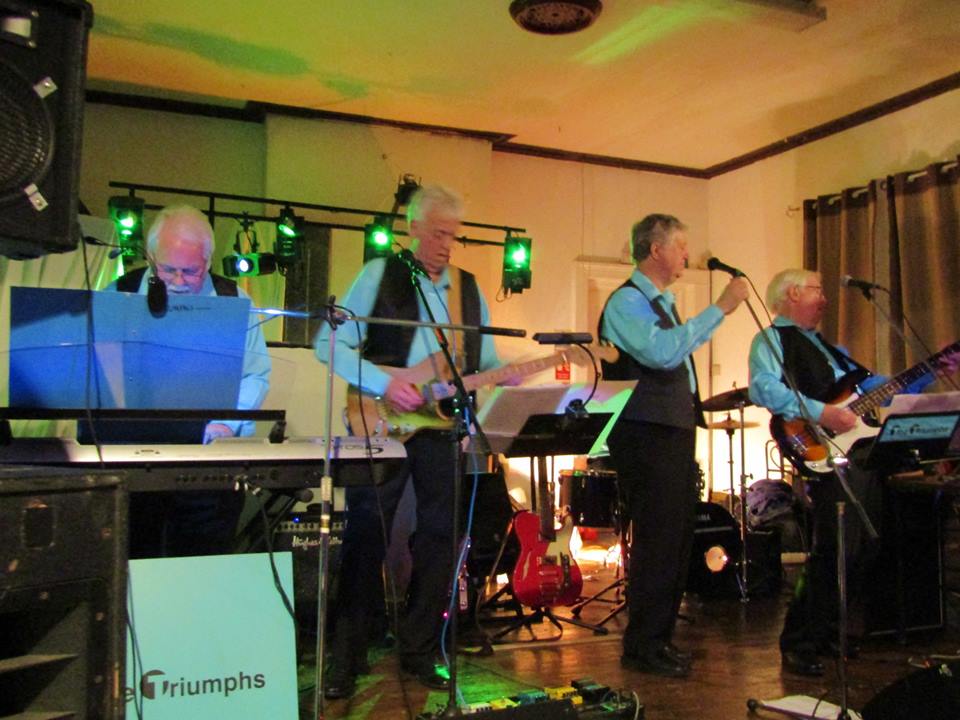 ---
2017
The Triumphs performed in their own right at the Joe Meek 50th Anniversary Concert 3rd February 2017 at the Imperial Hall, Waltham Cross.and also backed other artists.
SET LIST:
The Triumphs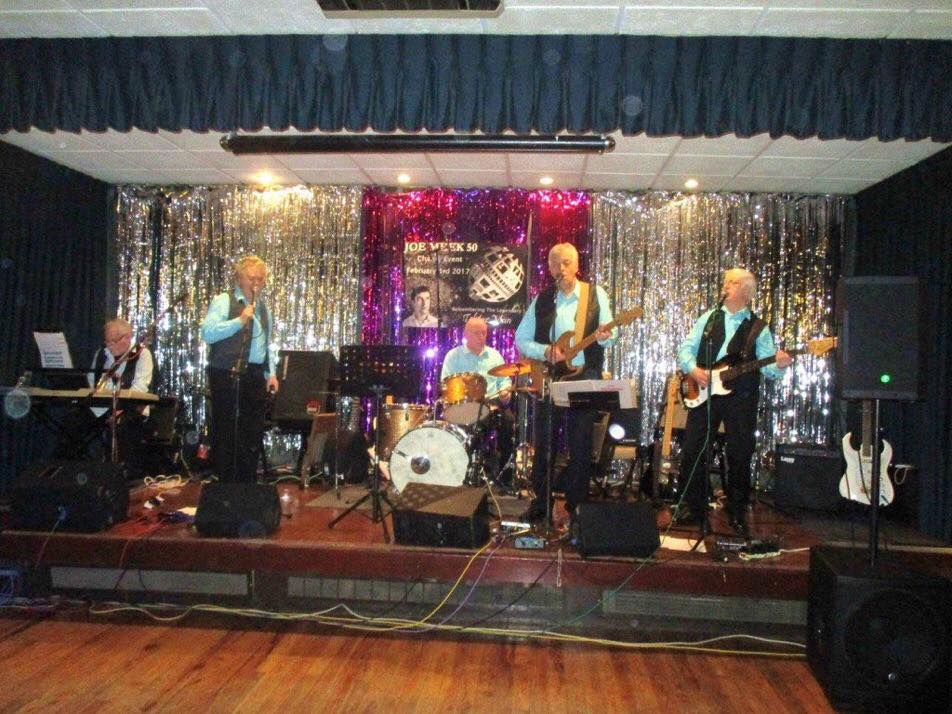 photo © Pete Rochford 2017
Sandra Meek with The Triumphs
Johnny Remember Me, Tribute to Buddy Holly, Tell Laura I Love Her, Angela Jones, House and a Car and a Wedding Ring, Just like Eddie, North Wind, Night of the Vampire, Only the Heartaches
Malcolm Lenny's set
Gypsy Beat, Evening in Paris, Theme from the Traitors, Chantilly Lace, Medley, That'll Be The Day, Singing the Blues, You're 16
The Triumphs

Telstar
With Zak Skjerdal The Honeycombs current lead singer
Have I the Right
Guests

With Shy Rochford Been Invited to a Party, Thou shalt Not Steal
With Robb Shenton My Babe, Down the Line
With Dave Kaye All Shook Up, A Fool Such as I
With Ray Dexter Coalman's Lament, Big Atlantic Twist
Left to right, Ken Ledran Penrose, Trev Faull and Rob Bradford from the Triumphs, Pete Rochford, co-organiser of the event, Ray Dexter, Dave Kaye, Johnny Mason, Tony White of the Moontrekkers, at the Joe Meek 50th Anniversary event on Friday 3rd February 2017 at the Imperial Hall, Waltham Cross
---


Sunday 2 August 2015 was a warm sunny day at the Hotham Park Country Fair at Bognor  Regis. In their return to live action The Triumphs played 45 minutes of 1960's Pop. The band started with Runaway and ended with Have I The Right? and also included Telstar, Johnny Remember Me and Wipeout. Among the other songs the band also played Oh Boy!, Let's Dance, Do You Wanna Dance. Hippy Hippy Shake and Shakin' All Over.
---
2013
Malcolm Lenny ("the sixth Triumph") a friend of the band
with The Triumphs at The Ace Cafe London
The instruments are set up and the band is ready to play at
The Ace Cafe London
---
2012
| | | |
| --- | --- | --- |
| | | |
| June 2012 The Triumphs at a Street Party in Carshalton to celebrate the Queen's Diamond Jubilee | October 2012 The Triumphs in full swing at Holloway Road | Rob Bradford blasting out some skiffle with The Triumphs — at Holloway Road |
---
2011
April 2011 The Triumphs played at the George Hotel in Newent Glos.
Mike Read guested with the group.
left to right Rob Murly – bass, Ken Ledran – drums,
Mike Read – guitar and vocals, Ray Liffen – vocals and guitar
Left to right Rob Bradford -vocals, Rob Murly – bass, Ken Ledran – drums, Mike Read – guitar and vocals, Ray Liffen – vocals and guitar
---
2010
---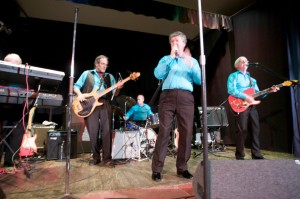 The Triumphs At Amersham Rock and Roll Club on 10th April 2010
---
2009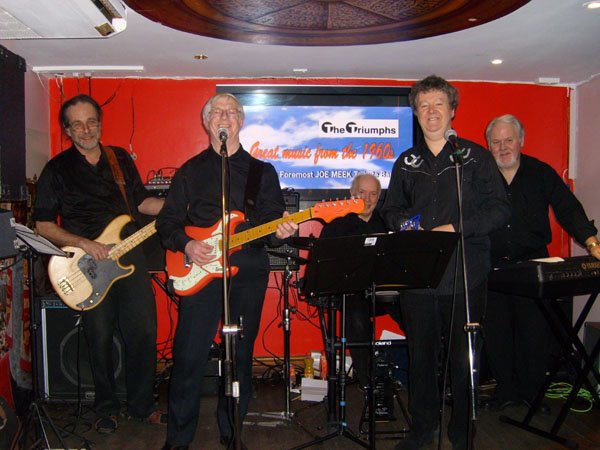 Phibbers Bar and Restaurant in the Holloway Road on Monday 4 February
---
2007