NEW ALBUM OUT – SEE OUR LATEST NEWS PAGE TO PURCHASE!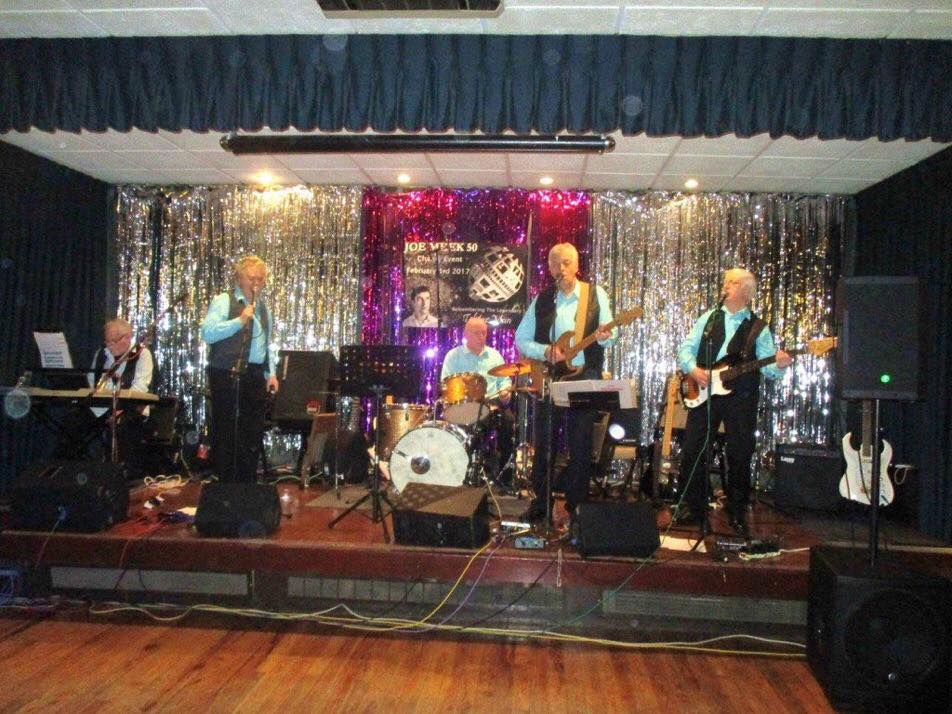 The Triumphs are a UK based Joe Meek Tribute Band and are available for bookings.
The line-up is as follows:
Ray Liffen, vocals, lead, bass and rhythm guitar who is a member of the Joe Meek Society.
Trevor Faull, keys, and Instrumentals guru, who just loves Joe's music.
Rob Bradford, vocals, Chairman of the Society, Newsletter Editor and their Archivist.
Ken Penrose, drums, who is a former Chairman of the Society.
Malcolm Lenny, lead guitar, ex lead guitarist with Joe Meek recorded group THE PACKABEATS
The band plays only Joe Meek music. The repertoire covers the whole of Joe's recording career, starting from when Joe first became a recording engineer at EMI, Pye and Philips' records, his time at Arundel Gardens and also the period when he founded his own record label, Triumph, by which time he was residing at 304 Holloway Road and then covers his music right through to the period when he became an independent record producer until his death in 1967.
The band is available for gigs. In its exclusive Joe Meek set, the band also includes a number of excellent tracks which have never been released and which have remained unheard by the general public for the last 40 years.