​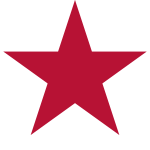 Robb has a flexible and powerful voice, which allows him to tackle songs by a diverse array of artists. He includes many of the biggest hits of the 1950s and 1960s in his repertoire. He also likes to include fine songs which are in danger of being forgotten as they are so rarely tackled by other performers. He is fully committed to each and every song. Here are just a few of the artists whose songs are likely to be covered: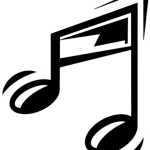 The Animals, Paul Anka, The Bachelors, The Beach Boys, The Beatles, The Bee Gees, Harry Belafonte, Cliff Bennett, Chuck Berry, Dave Berry, Mike Berry, Pat Boone, The Box Tops, Los Bravos, The Brook Brothers, The Brothers Four, Joe Brown, Eric Burdon, Johnny Burnette, Max Bygraves, The Byrds, Glen Campbell,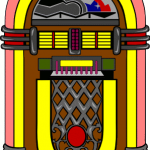 Canned Heat, Ronnie Carroll, The Casuals, Lou Christie, The Dave Clark 5, Eddie Cochran, Nat 'King' Cole, Perry Como, Sam Cooke, Cream, Creedence Clearwater Revival, The Crickets, Johnny Cymbal, Bobby Darin, The Spencer Davis Group, DDDBM & T, Karl Denver, Mark Dinning, Dion, Lonnie Donegan, Donovan, Val Doonican, Craig Douglas, The Drifters, Bob Dylan, The Easybeats, The Everly Brothers, Adam Faith, Fleetwood Mac, Wayne Fontana, Emile Ford, The Four Pennies, The Four Tops, The Fourmost, John Fred, Freddie & The Dreamers,The Bobby Fuller Four, Billy Fury, Gerry & The Pacemakers, Lorne Greene, Richard Harris, Noel Harrison, Hedgehoppers Anonymous, Heinz, The Herd, Herman's Hermits, Ronnie Hilton, Michael Holliday, The Hollies, Buddy Holly, The Honeycombs, Englebert Humperdinck, Brian Hyland, Frank Ifield, Tom Jones, Eden Kane, Johnny Kidd, Ben E King, The Kinks, Billy J Kramer, Frankie Laine, Leapy Lee, Jerry Lee Lewis, John Leyton, Little Richard, Trini Lopez, Scott McKenzie,

Manfred Mann, The Marbles, Dean Martin, Al Martino, Johnny Mathis, Roger Miller, Guy Mitchell, The Monkees, Matt Monro, The Move, Johnny Nash,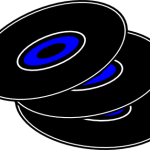 Ricky Nelson, Anthony Newley, Des O'Connor, Daniel O'Donnell, Roy Orbison, Tony Orlando, Donald Peers, Peter and Gordon, Gene Pitney, Brian Poole, Elvis Presley, P J Proby, Gary Puckett, Jim Reeves, Cliff Richard, Marty Robbins, The Rockin' Berries, Jimmie Rodgers, Kenny Rogers, The Rolling Stones, John Rowles, Barry Ryan, Bobby Rydell, S. St. Barry Sadler, Crispian St Peters, Peter Sarstedt, The Searchers, Neil Sedaka, Del Shannon, Simon & Garfunkel, Frank Sinatra, The Small Faces, Tommy Steele, Them, Johnny Tillotson, The Tokens, The Tremeloes, The Troggs, The Turtles, Conway Twitty, Ricky Valance, Dickie Valentine, Frankie Vaughan, Bobby Vee, Gene Vincent, Bobby Vinton, The Walker Brothers, Keith West, Roger Whittaker, David Whitfield, The Who, Marty Wilde, Andy Williams, The Yardbirds, The Zombies.